Ourtour -> 4 days tour
This tour encompasses all things about Vietnam, a true way to see the country! Leaving your hotel, we head to the mountains for a taste of ethnic minority life, before traversing the Ho Chi Minh Highway, following it through the A Shau valley, passing Hamburger Hill before climbing to the infamous Khe Sanh. At Khe Sanh, the remains of Ta Con Airbase are to be seen, an eerie runway and numerous relics of the war remind us of the devastation cause...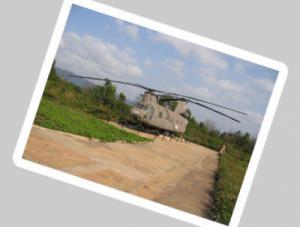 Day 1: Hoi An to Dong GiangDelve into the heart of central Vietnam with this 3-day Hoi An Motorbike Adventures excursion. We set off from Hoi An this morning on what promises to be an unforgettable voyage of rugged roads, rustic villages and stunning highlands. Pack your sense of adventure and leave behind those preconceived notions of touristy villages: this motorbike journey is the real deal. With the wind in your hair, we zip through the Hoi A...